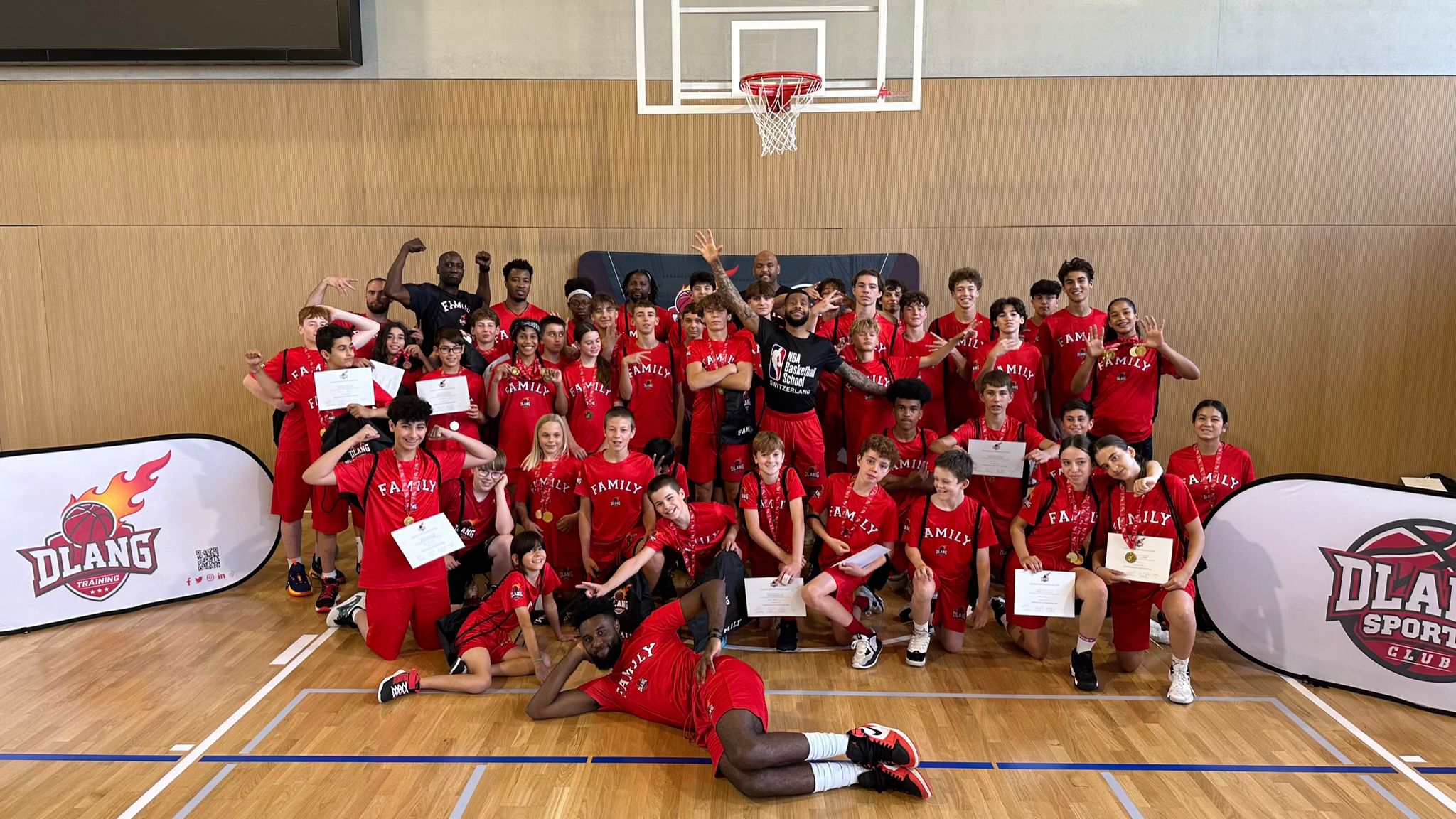 We provide 
top-notch basketball training 
for players of all levels. Our academy is dedicated to helping players improve their skills, build their confidence, and achieve their basketball goals. Our team represents Switzerland in the
 International Basketball Competition called European Youth Basketball League (EYBL), where we are the sole Swiss representative.
 Our team of experienced coaches are passionate about the game of basketball and are committed to helping players unlock their full potential. With years of experience both as players and coaches, our team brings a wealth of knowledge and expertise to every training session.
At Dlang Training Academy, we believe that the key to success on the court is a combination of skill, strategy, and mental toughness. That's why we offer a range of training programs that focus not just on developing technical skills, but also on improving players' physical fitness, mental focus, and overall understanding of the game. Whether you're a beginner just starting out, or an experienced player looking to take your game to the next level, we have a training program that's right for you.
Our programs are designed to be fun, engaging, and challenging, with plenty of opportunities for players to learn and grow both individually and as part of a team.
At Dlang Training Academy, we are committed to helping players achieve their basketball dreams. Come join us and see how we can help you take your game to the next level!
Dlang Training Online Shop
Find your favorite basketball jerseys and accessories in our official online shop. The best place to quench all your basketball needs in Switzerland.
How can I register for any of training programs?
Who are the coaches at Dlang Training Academy?