DERRICK

LANG
FOUNDER AND CERTIFIED PERSONAL TRAINER
Hi, I'm Coach Derrick Lang.
I'm a Professional Basketball Player and I'm the owner of the DLang Elite Basketball Training Camps.
I've been passionate about the game of basketball since I was 9. Since I first began dribbling and shooting, to starting my first real game, to traveling all over the world to play, my love for the game never changed.


Basketball gave me everything. I've played in different countries like Brazil, Mexico, Germany, and now, Switzerland – where I call home. I can't imagine where I would be if I didn't pick up the ball. I'm so grateful for everything that's ever happened and now, I know it's time for me to give back.
That's why I became a Swiss Basketball Certified Youth Coach and a Certified Personal Trainer. I started the DLang Elite Basketball Training Camps to help young players get better at the game they love.
I know what this sport can give them and what opportunities lie ahead of them. I want them to get the chance to experience the joys of playing basketball.
But most important of all, I want to leave a lasting positive impact on their lives. I approach every child with a holistic and proven method for training. This method translates to creating a well-adjusted and productive individual on and off the court.
Young players won't only learn the game of basketball but also learn the values that make them incredible human beings.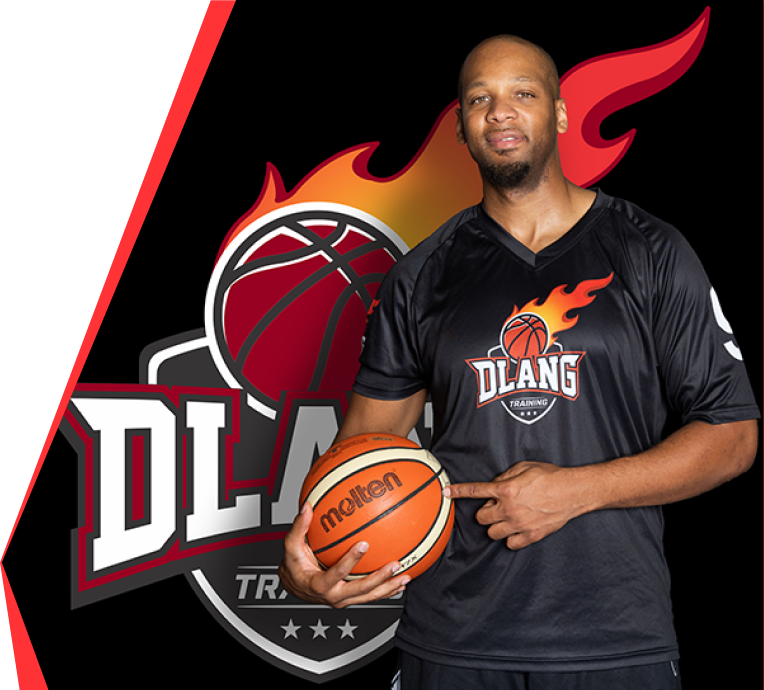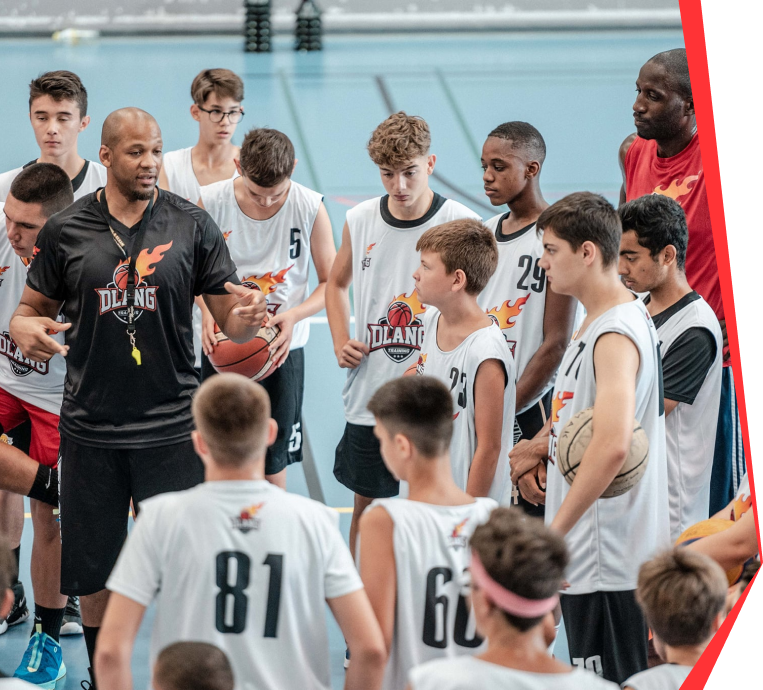 DERRICK'S

BACKGROUND
Derrick Lang is a native of Muskogee, Oklahoma. He started playing basketball at the ripe age of 9 years old. He was a High School standout and was recognized as a Tulsa World Allstar and an Oklahoma All-State Basketball player. These accolades put him as one of the best student-athletes in the State of Oklahoma.
He enrolled at the University of The Incarnate Word in San Antonio, Texas where he graduated as a student-athlete. He played for the full four years of college and received astonishing awards such as 1st Team All-Conference, Team MVP, and 1st Team All-Defensive.
He later played for different pro teams outside of the United States. The country of Brazil, Mexico, Germany, and Switzerland. He has a good fourteen years (14) of playing professional basketball all around the world, achieving an impressive five (5) championships along the way. His multicultural diverse background makes him one of the few flexible and open-minded coaches around.
Derrick is still passionate about basketball now. He has had an amazing track record of being a coach:
Professional USA Basketball Gold Licensed Coach – Two (2) Years
International Basketball Coach– Sixteen (16) Years
Basketball Coach in Training Camps– Twenty (20) Years
Swiss Certified Youth Basketball Coach
Swiss Certified Personal Trainer
He has knowledge of proven athletic training drills which enhance the physical progression of his young players. His tried and true methods make him one of the most effective coaches around.
He lives in Lausanne, Switzerland where he keeps his DLang Elite Basketball Training Camps going. He still plays basketball and teaches his four young sons how to shoot the ball in his free time.
Dlang Training Online Shop
Find your favorite basketball jerseys and accessories in our official online shop. The best place to quench all your basketball needs in Switzerland.